Pick up your lightsaber, get on the Millennium Falcon. It's time to enjoy the world of Star Wars. A Star Wars exhibition with the topic 'IDENTITIES ' is held in CineMec, Utrecht until March 2018. It will bring fans an exciting experience to get to know the characters and themselves.
Your Star Wars identity
The IDENTITIES exhibition aims to help the visitors dig deep to find their true identities according to the worldview of Star Wars. All visitors will be equipped with a smart technology bracelet at the entrance. They will later be invited to respond to a series of identity questions at interactive stations. These character-design stations combined with over 200 stunning original collections, including original models of BB-8, R2-D2, Darth Vader and other characters. These treasure objects are displayed for the first time. This exhibition will also take visitors behind the scenes of the movie making process, showing audience how special effects and sound are created. Also, by applying scientific content, the whole combination will form a unique exhibition experience for the visitors.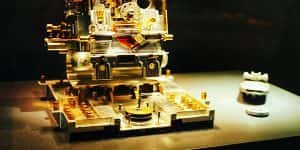 How to define your identity
The whole exhibition is divided into three main sections, titled: Origin, Influences and Choices. By answering questions that were established by experts who specialize in genetics, neuropsychology, health sciences and psychology, visitors can create ten key components to define which Star Wars character resembles them most. These ten components are species, genes, parents, culture, mentors, friends, events, occupation, personality and values. They each match with one video integrated with clips from six Star Wars movies and animated graphics.
The exhibition establishes an interactive mode for the visitors. The videos and the introduction of collections will acquaint visitors with the growth and change of the characters. Imagining themselves living in the world of Star Wars, visitors then choose their own origins and characters and store the results into their bracelet. At the end of the exhibition, visitors will face the final choice to decide which side of the force they belong to. Luke and Anakin Skywalker made their own choice on the force but with different answers, which therefore influenced the whole Star Wars Universe.
After getting through the whole exhibition, visitors will get a detailed version of the character profiles, which contains a unique storyline of themselves as Star Wars characters. They can share the profiles on social media platforms.
Star Wars has been having a significant impact on modern popular culture for a while
New try in advertising strategy
George Lucas founded the production company, LucasFilm Ltd. in San Francisco in 1971. He created the Star Wars franchise by combining his imagination and unprecedented movie-making technologies. The influence of the first two trilogies has gradually developed Star Wars into a world-famous brand, and to have Star Wars set foot in every medium of publication, including TV series, comics, novel, animation, games and social media. Star Wars has been having a significant impact on modern popular culture for a while. By applying multiple highly integrated and impressive content marketing strategies, LucasFilm Ltd. has tailored a distinguished advertising strategy for Star Wars.
LucasFilm Ltd. has tailored a distinguished advertising strategy for Star Wars.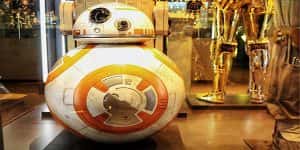 Compared to previous advertising activities, the IDENTITIES exhibition will let visitors understand the series from another angle. The new mode of interactive communication can immerse the visitors into the world of Star Wars. For the first time, fans can have a feeling of being a part of this fictional world, instead of just being spectators. This mode has also created a win-win experience for both the visitors and the exhibitor. Visitors have an unprecedented way to know Star Wars inside out, and their share on Facebook and Instagram will put Star Wars in the spotlights, which creates an useful advertising effect for the latest movie of this series: Star Wars: The Last Jedi (2017).
Cover and images: Cris Ling / Final editor: Iris Ausems