On March 9th, 2019, the second Women's March in Amsterdam took place. We reflect on this event; particularly on how its organisers and its participants shaped their messages to embody their interpretation of feminism.  
Divisiveness in feminism? Not necessarily.
There has been a lot of discourse surrounding feminist movement in the present day. While the first and the second waves of feminism were centered around clear objectives of legal equality, the third wave is yet to be coherently defined. Within the movement, there appear to be numerous, seemingly antagonistic groups with their own agendas, often arguing rather than cooperating. Some of the most controversial topics that come to mind include reproductive rights, sex work, LGBTQ+ rights, men's role in the movement and so on. Obviously, the scope of the issues currently included under the heading 'feminism' is incredibly broad, which can fragment the movement and fuel scepticism. Nevertheless, we can proudly say that this was not the case at the 2019's Women's March in Amsterdam. The message was clear and simple: rights for all, equality of all.
Unapologetically feminist, anti-racist and inclusive. That's what 2019 is about. Get ready; we did not come to play.
New message, who dis?
 The first Women's March in Amsterdam was organised in 2017, in response to Donald Trump being elected. An estimated 3000 people gathered on Museumplein to protest his bigoted rhetoric and support the US resistance.
The 2019 march was different, however. Leaving the orange blob behind, the focus was on people who are affected by discrimination, rather than on those who cause it. It was a demonstration of the abiding thirst for legal and social equality as well as a celebration of the strength we can draw from our differences. The messages of intersectionality and of being united, not despite, but because of our differences were reflected in all elements of the event.
The march was organised completely by volunteers and the speakers included activists fighting for the rights of sex workers, LGBTQ+ community and so on. For those who could not march on the streets, there was an Online Disability March to ensure that the members of the disabled community assume their rightful place in the movement. Among the 15,000 participants, there was a variety of groups shedding light on a diverse range of issues which made one thing clear; we are all different and so are our struggles. The only way to understand each other and to be able to ably support each other is to listen.
Not to sound naive, there are obviously still miles to go and obstacles to overcome before the intended objectives can become a reality. Nevertheless, this event showed that there is courage to speak up, dedication to take actions and most importantly, hope for unity. Because while there are undoubtedly some bumps and heavy mist in the road ahead, we are more likely to keep going if we ride together.
We all know that one of the best parts of these demonstrations are the poignant, empowering and/or funny signs. Here are some of our favourites, from the 2019 Women's March in Amsterdam.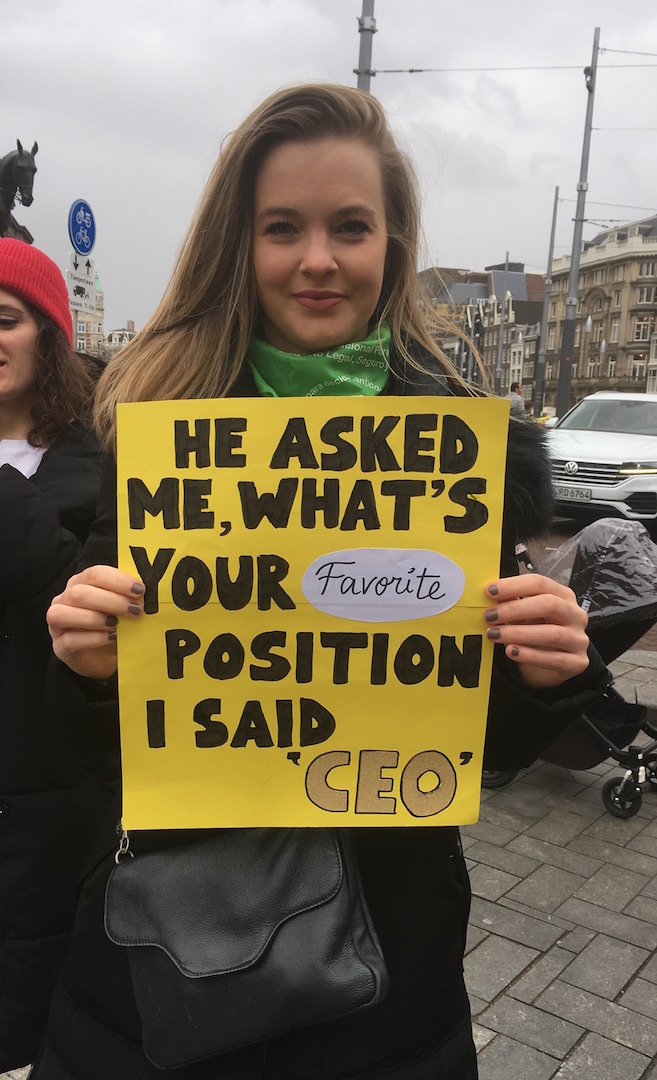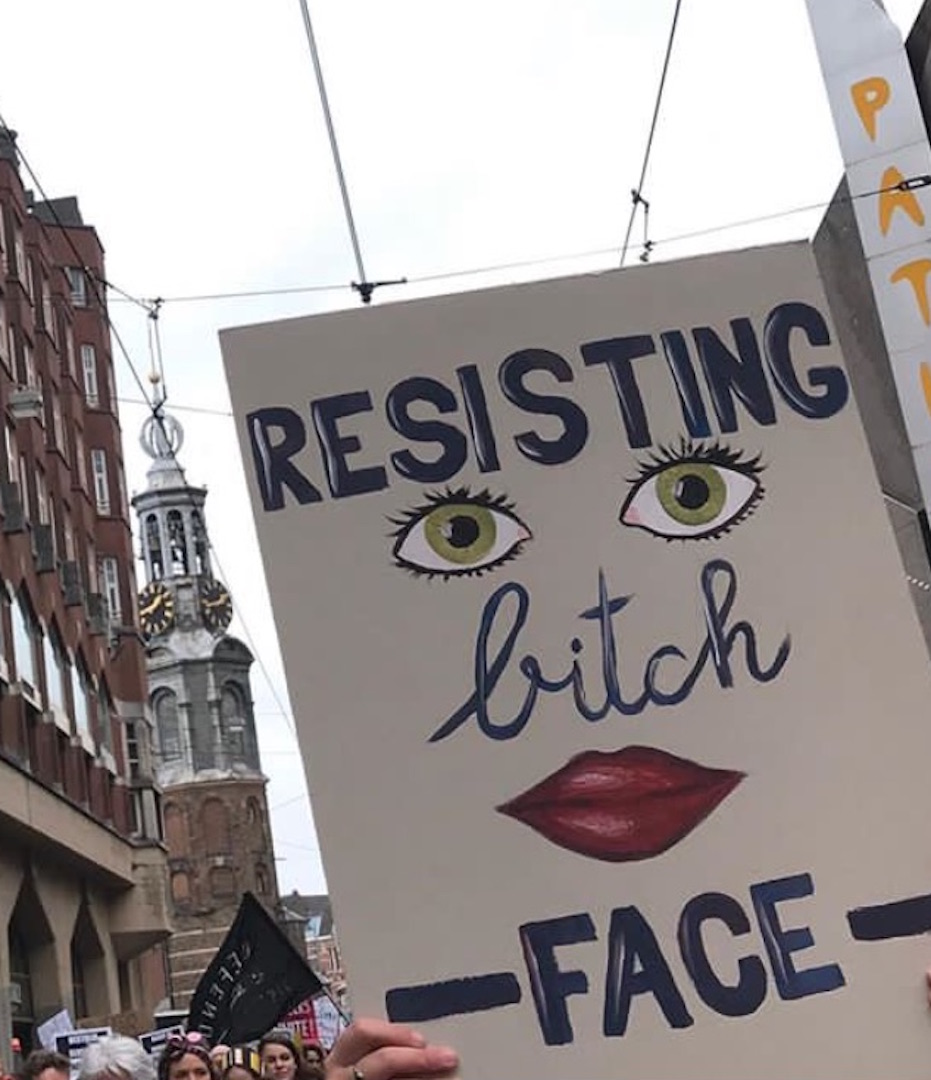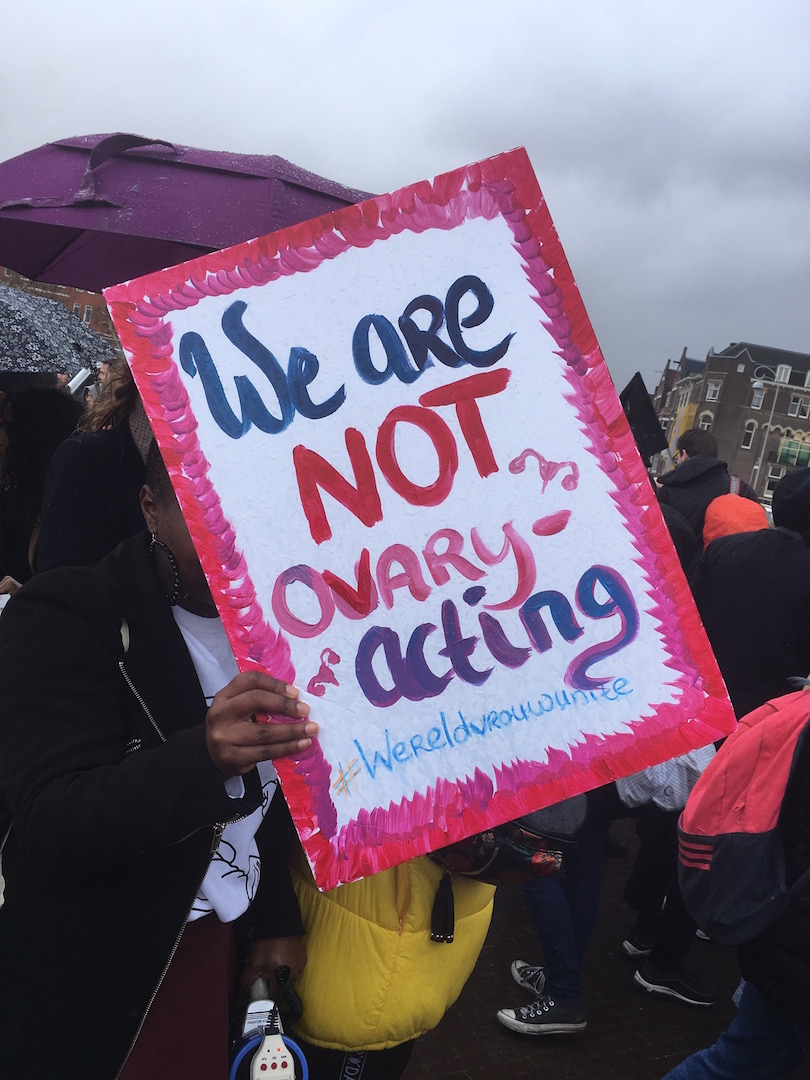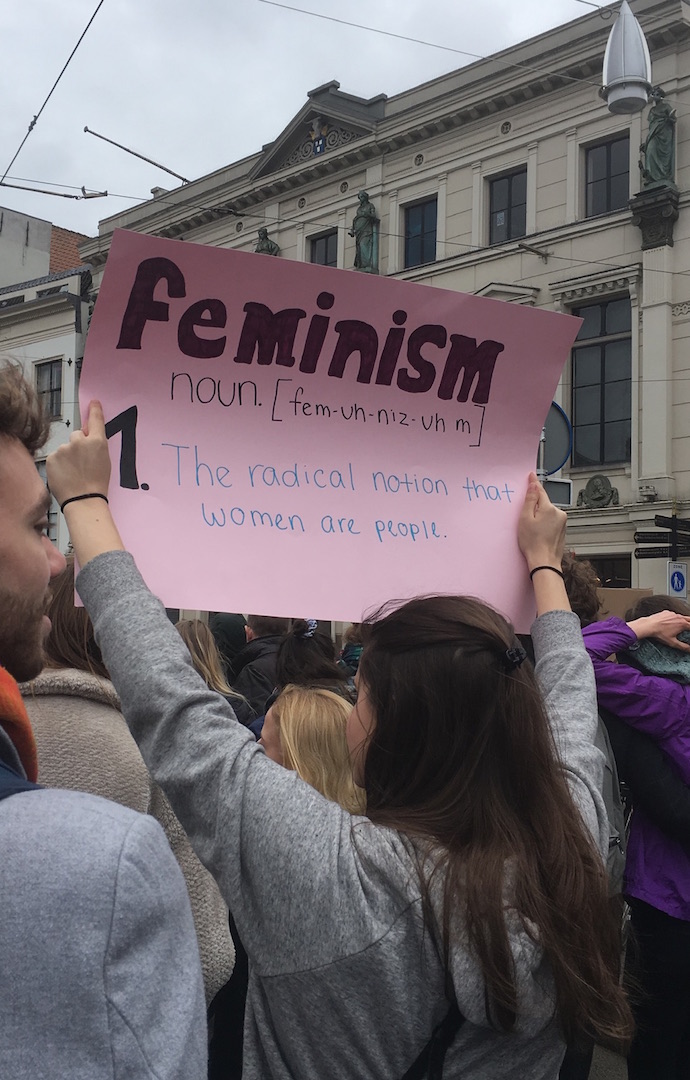 Cover: Eva Oravcova