In Wat-stem-jij-woensdag vraagt Medium studenten in aanloop naar de Tweede Kamerverkiezingen of en op welke partij zij gaan stemmen. Deze week geven wij het woord aan CW-student David Aragon (22). Momenteel is hij bezig met zijn master Corporate Communication.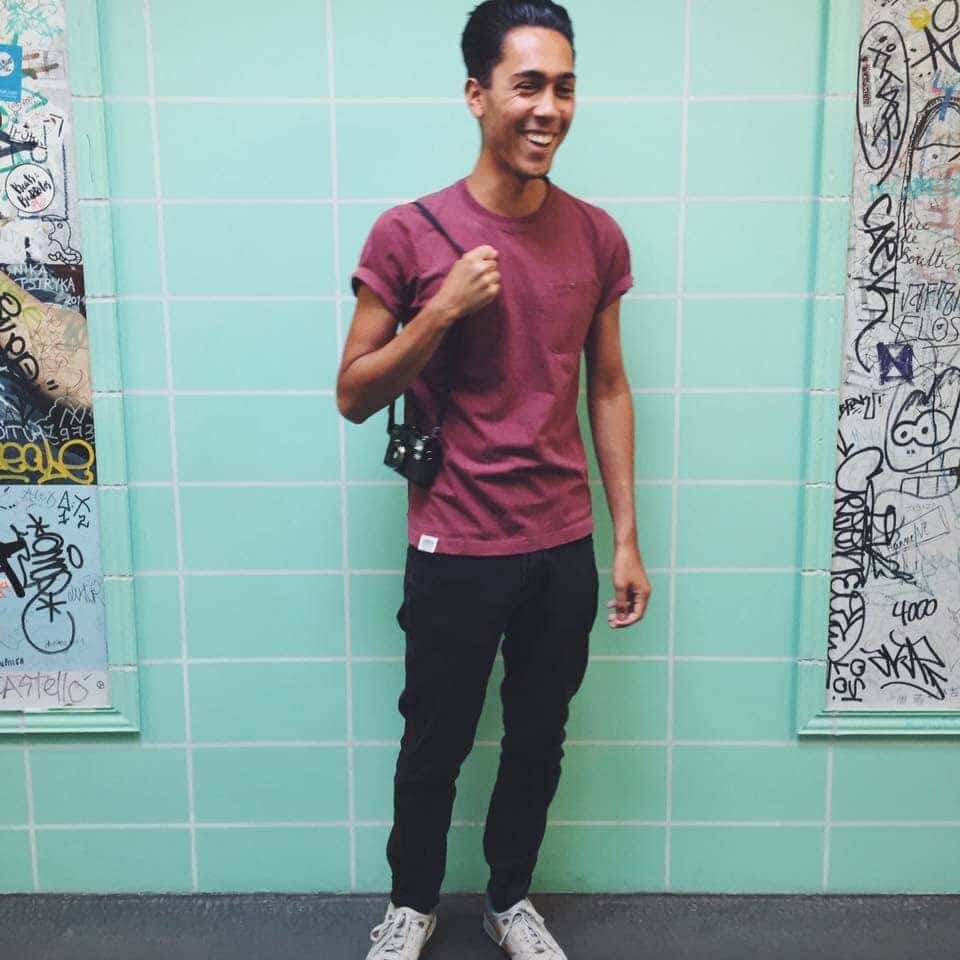 Voor David is het alweer de vijfde keer dat hij het stemhokje in mag, maar wél de eerste keer dat hij mag stemmen voor de Tweede Kamerverkiezingen. Heel veel houdt hij zich niet met de Haagse ontwikkelingen bezig. De term 'politiek geëngageerd' ligt hem niet echt, maar nieuwsgierig en kritisch is hij zeker.
"Vorige week kreeg ik nog de vraag of ik politiek geëngageerd was. Persoonlijk vind ik 'geëngageerd' een vervelend woord, dat ik expres zo kakkineus mogelijk probeer uit te spreken. Nee, ik ben niet compleet ondergedompeld in het Haagse wel en wee en heb niet de hele dag door Politiek 24 aan staan. Maar ik volg wel het nieuws, lees geregeld de krant en ben zowel nieuwsgierig als kritisch als het gaat om welke plannen er worden uitgestippeld voor ons land."
Túúrlijk boeit politiek wel, denk ik dan
Waarom ga jij stemmen?
"Waar ik bij tijd en wijle een potje geïrriteerd kan zitten zijn als iemand zegt niet verder te lezen dan LINDAnieuws, zo kan ik me af en toe ook ergeren aan iemand die zegt dat politiek niets boeit. Túúrlijk boeit het wel, denk ik dan. Ondanks dat er in dat opzicht een hoop pessimisme heerst, ben ik er nog steeds van overtuigd dat elke stem kan bijdragen aan welke richting Nederland opgaat. Een van mijn beweegredenen om over twee weken óók naar de stembus te gaan."
Welke politieke partij krijgt jouw stem?
"Hoewel mijn standpunten vaak op één lijn liggen met die van GroenLinks en D66, krijgt uiteindelijk de laatste partij mijn stem op 15 maart. Ik vind onderwijs namelijk heel erg belangrijk. Op de middelbare school en in het WO heb ik veel kansen gekregen om me te ontwikkelen, en ik vind dat daarin geïnvesteerd moet blijven worden. Dat je tegenwoordig een torenhoog instellingstarief moet betalen als je een tweede bachelor of master wilt gaan doen, vind ik bijvoorbeeld belachelijk. Investeren in je toekomst, soit. Meer dan tienduizend euro dokken om meer kennis op te doen: niet oké. Ik word er zelfs een beetje #BOOS van (Tim Hofman, lees je mee?)."
Max was nooit gelukkig geworden in een reguliere klas vol met slimmere klasgenootjes
Welke standpunten vind je echt belangrijk?
"Naast mijn eigen onderwijs, hecht ik veel waarde aan het onderwijs van Max, mijn 19-jarige broertje met het Syndroom van Down. Hij heeft zich in de loop der jaren ontpopt tot een spontane en zelfstandige knul. Aangezien Max niet gelukkig was geworden in een reguliere klas vol slimmere klasgenootjes, heeft het speciaal onderwijs hier een cruciale bijdrage aan geleverd."
"Waar Marja van Bijsterveldt, de voormalige minister van OCW, begin 2011 nog fors wilde bezuinigen op het SO, is het goed om te zien dat een partij als D66 zich met investeringen hard wil maken voor het onderwijs. Tel daarbij hun goedgekeurde voorstel op om het doveninstituut in Haren open te houden en hun initiatief het Amsterdamse kilometercriterium van de tafel te krijgen, en ik weet dat dit een goede stemkeuze voor mij zal zijn."
Je klinkt onverdeeld positief, is er niets aan D66 waar je niet achter staat?
"Ik zet bij bepaalde standpunten wel mijn vraagtekens. Het bindend referendum bijvoorbeeld. Maar ik geloof dat iedereen dat wel heeft. Belangrijker is op een partij te stemmen waar jij je het meest in kunt vinden."
Wat verwacht je van de verkiezingsuitslag?
"Hopelijk kan er nog veel veranderen in twee weken. Op het moment dat we het hier over hebben, steekt de PVV  in de peilingen weer boven de VVD uit en zitten CDA, D66 en GroenLinks elkaar op de hielen. Zelf hoop ik op een (centrum)linkse overwinning. Maar of dat realistisch is? We gaan het zien. Ik ben een optimistisch mens."
Nog geen idee waar jij op gaat stemmen? Of misschien juist wel? Laat het ons weten en wie weet zien wij jou de volgende keer terug bij Wat-stem-jij-woensdag.
Cover: Tamar Hellinga