Het is weer (bijna) tentamenweek en, als het goed is, is iedereen keihard aan het leren om die welverdiende kerstvakantie binnen te halen. Dit artikel is een vervolg op dit artikel waarin drie apps werden genoemd waarmee je je studie skills een niveau hoger kon tillen. Nu is het tijd om juist drie apps te noemen waarmee je je kunt vermaken in de tijd dat je niet aan het leren, oftwel aan het soggen, bent.
Afterlight
Afterlight is een fotobewerkingsapp met 74 verschillende filters, 15 verschillende tools waarmee je je foto's kunt bewerken en nog veel meer leuke instellingen waarmee je een simpele foto toch net wat specialer kunt maken. Dus ben jij een selfie liefhebber of ben je verslaafd aan Instagram? Afterlight it is! Afterlight is daarnaast beschikbaar in de App Store, Google Play én de Windows Store. Het enige nadeel wat betreft Afterlight is dat de app €0,99 kost en daarnaast ook nog bepaalde functies heeft waarvoor je extra moet betalen om deze te unlocken.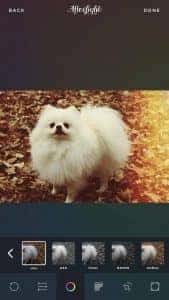 Facetune
En om dan even in de fotobewerkingsapp categorie te blijven, Facetune is wel één van de leukste in deze categorie. Het is een veelgebruikte app in de Kardashianfamilie en dat is niet vreemd als je naar de functies van deze app kijkt. Naast het uitkiezen van mooie filters is het namelijk ook mogelijk om vlekjes op je gezicht te verwijderen, je tanden zo wit te maken als de tanden van Gerard Joling, je wenkbrauwen wat hoger op je gezicht te plaatsen en je kunt eigenlijk je hele gezicht shapen tot je de perfecte foto hebt. Deze app is ongelooflijk populair onder beautybloggers en andere mensen die geld verdienen aan de hand van hun uiterlijk. Facetune heeft ook een demo functie waarin alle verschillende onderdelen, en dat zijn er nogal veel, van de app worden uitgelegd. Helaas is de app wel redelijk prijzig, €5,99, en alleen verkrijgbaar in de App Store.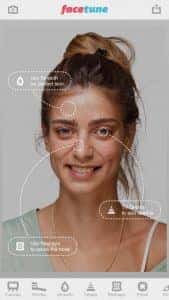 Magic Piano
Tot slot een app uit een hele andere categorie, namelijk: Magic Piano. Deze app is gemaakt door Smule, het bedrijf wat ook andere apps heeft ontwikkeld zoals Sing! Karaoke en Guitar. Deze app is perfect om een regenachtige, koude decemberavond door te komen terwijl je eigenlijk zou moeten leren voor je tentamen. Er zijn oneindig veel liedjes beschikbaar en als je een beetje je best doet lijkt het net alsof je echt op een piano aan het spelen bent. Ideaal voor de mensen die helaas niet over pianovingers blijken te beschikken! Het enige wat je hoeft te doen is een liedje aan te klikken, je niveau te kiezen (easy – medium – hard) en je krijgt vervolgens een balkje te zien wat de piano moet voorstellen en zodra de noten in beeld komen moet je zorgen dat je deze precies op het balkje weet te raken met 1, 2 of 3 vingers. En ja, dat is nog best moeilijk (en verslavend)! Magic Piano is in eerste instantie gratis, maar om bepaalde liedjes te unlocken zul je zogenaamde 'Smoola' moeten kopen. Daarnaast is de app beschikbaar in de App Store en in de Google Play Store.
Cover: Saulo Mohana