"I founded Women Plot because I wanted to create a space where women's stories could be heard". This is such a powerful quote and an inspiring message coming from such a young woman. Erica Isotta, at only 28, is the founder and CEO of Women Plot: a publishing house whose aim is to support women writers and help them elevate their voices.
We're Living in a Man's World
At the young age of 21, Erica wrote and published her first book and, by officially entering the publishing world, she couldn't help but notice that this industry is still dominated by men. If you are a woman you have fewer chances of being published by a publishing house. "We are talking about 30% of books written by women that get published against 70% written by men," she says. Being an emergent female writer herself, this issue was close to her heart, so she decided to take the matter into her own hands and founded her own publishing house this year: Women Plot.
Girl Power
With an all-female team of 12 employees, the company is already building its own space in the publishing world, with ten books ready to be published before the summer. Ten female writers are getting ready to tell the world their stories and inspire the younger generation. It is impressive and honorable what Women Plot has started to do: not only create a space where upcoming writers have a chance to see their dream come true, but also a community where women are given the possibility to interact and exchange ideas and impressions with one another.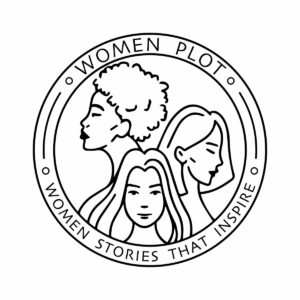 The team also hosts weekly Instagram lives where they interview female writers and poets, and propose two choices of books to read together with the rest of the community and organize a book club to discuss and empower each other every month.
What Literature Books Teach Us
Giving young writers someone to aspire to is another important step Women Plot has embarked upon.
Women have been fighting to achieve gender equality for decades and sometimes, having someone to look up to is all we need to raise our voices and demand to be heard. Erica has actively joined this fight and is setting an example for many young women who wish to do exactly the same: be heard. Giving young writers someone to aspire to is another important step Women Plot has embarked upon.
Erica noticed that despite having some great literary pieces by women, high school literature books were dominated by texts written by men. So she decided to start republishing nişantaşı escort classics, like Jane Austen and Virginia Woolf, in order to inspire young women and set an example, showing them that they can do it. Women Plot has the potential to inspire generation after generation seeing the success it has already made in the last few months.

Discipline+Talent+Good Luck= Success
What distinguishes who makes it from who doesn't is discipline.
"Don't give up if your manuscript gets rejected multiple times but try and develop the skills you need to publish it yourself," adds Erica. She defined her self-publishing experience as one of the most insightful in her life. There are many tasks that need to be completed in order to publish a book: the layout, the cover, the plot, the marketing. And many professional skills are necessary to be successful, but it's always possible to learn. "What distinguishes who makes it from who doesn't is discipline," she explained.

In her opinion, talent and luck are only a small part of what is needed to be successful, eighty percent of it is discipline. A book can't be written overnight, you need determination and a plan, but mostly you need the discipline to respect the plan and push yourself a step further. This is exactly what she did. After publishing her first book she was contacted by a publishing house who asked her to publish another one in her name. The experience was not as thrilling and exciting as she thought it would be, her self-published book sold more than the one that went through the publishing house. This is when she realized she had the competencies to keep doing it herself, and Women Plot was born.
Aspire to Inspire
People like you and understand you better when you make yourself vulnerable because they can relate to you.
For five years Erica worked in, as she likes to call them, monkey jobs, in different American tech companies. She is grateful for those years since they gave her the chance to develop the necessary skills to launch her own company. However, she soon discovered that writing is what she's truly passionate about. "People want to be part of something that is changing and impacting lives, giving women their voices back," she said, and this is why she chose to follow her passion and leave those monkey jobs for something that would inspire and motivate her and other women to share their stories.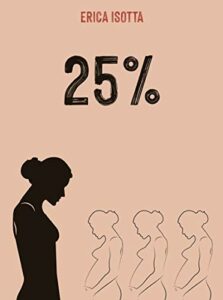 She mustered the courage to be the first one to open up to the world, because writing is very personal: you willingly decide to be vulnerable in front of everybody, hoping they will understand you. When I asked her if she was scared of letting her walls down and showing the world her vulnerable side she simply told me: "Usually people like you and understand you better when you make yourself vulnerable because they can relate to you." She set a clear and brave example when she published '25%: One Out of Four Women' in 2021, where she talks about surviving a spontaneous abortion and the taboos that come along with it and with being a woman. Sharing stories and making yourself vulnerable can make others feel like they are not alone and give them the courage necessary to also open up.
A Motivated Generation
The publishing industry is another field that is slowly shifting towards more gender-equal opportunities. A part of the credit also goes to Women Plot and all of the work it has been doing. To whomever still thinks that the younger generations are simply a bunch of lazy, smart phone-obsessed people: take a look at this company and support the work that Erica and the young women of her team are doing in order to subvert the system and fight for what they believe in, one book at a time. 
Cover: Aline Viana Prado
Edited By: Sajal Bhateja