Search authors by name
As a second year Communication Science-student, Loïs finally found her spot in the Medium editorial office as an editor and writer. Besides writing and interviewing people for Medium she's very passionate about playing volleybal, food, being with her friends and having wines, dancing and spending time with her family. One thing she's super proud of is the fact that she's half Indonesian, ask her about it and she won't shut up. Another thing she'll never shut up about is that you have to take good care of yourself and live life, fuck perfection
Malique (20) is a second year student Communication Science and allergic to boredom. He loves to spend his days with his camera in one hand and a can of coconut water in the other. Next to photography and his car, he also loves talking, hence the Medium Podcast team!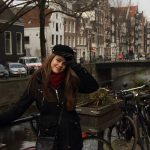 Mana Stutchbury
Mana Reed Stutchbury, one of Medium's final editors. Born and raised in Zimbabwe, living in Amsterdam. Studying Communication Science, whilst trying to keep in touch with my creative side. Lover of stories, music, art, and film/photography.
The Official Medium Magazine Podcast - Kajsa, Malique, Philip and Thomas discuss a variety of topics including (but not limited to) news, politics, tech, culture, lifestyle and whatever else they choose to pick from the never-ending stream of news!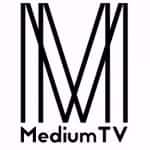 MediumTV is de filmdivisie van Medium Magazine. Maandelijks zijn er filmpjes te vinden met een kritische doch humoristische inborst.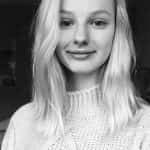 Nicky (20), tweedejaars CW student en opgegroeid in Nederland en Italië, heeft altijd al interesse gehad in fotografie, film en kunst. In haar vrije tijd is ze altijd op zoek naar nieuwe avonturen of ze is bezig om haar volgende reis te boeken. Naast lid te zijn van MediumTv maakt ze sinds kort ook deel uit van het fotografen team en hoopt nog vele mooie momenten vast te kunnen leggen met haar camera.
Philip is een 23-jarige student communicatiewetenschap en 'voetbalofiel'. Daarnaast is hij ook een nieuwsgierig aagje die graag voor en achter de camera zijn nieuwsgierigheid tot vervelens aan toe ten berde brengt.
Ramona Nouse
Ramona (23) is this year's editor-in-chief and occasional final editor. Fascinated by trends on social media, she started the Master track 'Entertainment Communication' at the Graduate School of Amsterdam. Her perfect day includes lifting weights, shopping for her Pinterest-y home and drinking wine while planning on travelling the world.
A Mexican very German best describes her character. Because of her passion for the performing arts world, Renée graduated in Vienna as a Film, Theater, and Media Scientist. She is a globetrotter, how loves to be in constant movement; currently mastering Amsterdam and a Master in Communication Science.
Thomas is the editor in chief of Medium Magazine '18-'19. After two years of photographing, filming and the occasional writing he now is in charge of the most fun platform within the UvA, or maybe the world! He will always wake up for a good cup of coffee and he likes to watch movies.