[mks_dropcap style="letter" size="48″ bg_color="#ffffff" txt_color="#000000″]A[/mks_dropcap]msterdam is one of the most visited cities in Europe, which allows tourists to enjoy their stay for a few days. However; living in Amsterdam may be a challenge for foreigners who have already done the touristy areas of the Dutch capital. Dam Square is often busy due to several fun fairs that are hold there during the year. To view all photos in this gallery, click the image and navigate using the arrows. 
Illuminated by a multitude of lights reflected by the water of Centraal Station's canals, the Kermis fun fair has returned to the Dam Square. Twice a year, the attractions and food stands are installed, giving a special vibe during the fall season.
You have the chance to see the city from the skyline or eat a freshly made waffle with Nutella in the Dam Square until October 29th.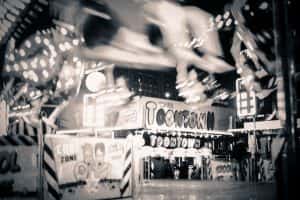 Photos: Isabel Bonnet